UX Research
Socializing UX processes and owning user advocacy across internal teams.
For eight months, I led a scrappy team of: a user researcher, technical writer, and principal designer (myself) tasked to produce and socialize user personas at Mapbox. We conducted 16 in-personal, client interviews, recorded and analyzed over 28 hours of notes, and produced 5 user personas. I then led two cross-product team workshops on designing for centralized users and journey mapping for product.

This research and training became a blueprint for the internal approach to persona development and advocacy focus across teams at Mapbox.

MY ROLE

I served as project owner and lead researcher checking in with service owners, executives, the CEO and various other stakeholders during the process.

I led the research efforts by defining the research plan, facilitating interviews, synthesizing interview data gathered, uncovering key insights and opportunities, creating research deliverables, and workshopping findings across product teams. My goal was to advocate for design research and process adoption at Mapbox; by pitching the findings and learnings across team leaders, executives, and c-suite stakeholders.


APPROACH

My team conducted in-person interviews with 19 teams across 3 target cities for our qualitative research studies. During the research, we focused our understanding across several levers to obtain a high-level understanding of our target personas and their needs:
Organizational structure.
This classification can greatly influence everything that follows below—collaboration style, product and vision, resources and usage.
Collaboration style.
This lever is a product of past team collaboration experience and their organization's level of role delineation. This style trickles down into how teams use and learn Mapbox tools together, support each other with back and forth handoffs, or if each individual separately learns their designated portion and/or tests Mapbox with side projects and via our docs, blog posts, stack overflow, etc.
Product approach.
This lever represents the approach teams have to building the technical or visual experiences of the product. From both sides, tech and visual, teams either build from an exploratory angle or in a more defined, rigid system. Limitations on team size, skill level, and technical debt of the built system seemed to play a part in the product experience across these teams.
User experience.
This lever speaks to how much of a driver
end users' brand experience
is to the teams building of the product. This may relate to higher level, underlying business goal.
Resources
. This was mostly examining the budget and time available for mapping projects. This affects the threshold to which designers are willing to explore the capabilities of Mapbox tools and how Mapbox fits the scope of their project.
From these levers, I used Nielsen Norman Group UX research techniques and practices to refine and simplify data into personas for the research.
SOCIALIZING RESEARCH
I led two cross-team workshops to introduce the Designer Personas in Washington DC office and the San Francisco office.
The goal of the DC session was to align these interdisciplinary user tasks, goals, and expectations. We wanted to enable a broader customer-centric conversation, facilitating collaboration and alignment across teams, while ultimately uncovering gaps that we don't see working in silos.
The SF Designer Persona Workshop addressed the following questions: How we can get the most value of understanding our users across teams? How can shared Common Personas be used to drive a customer first approach to building, talking, and selling Mapbox?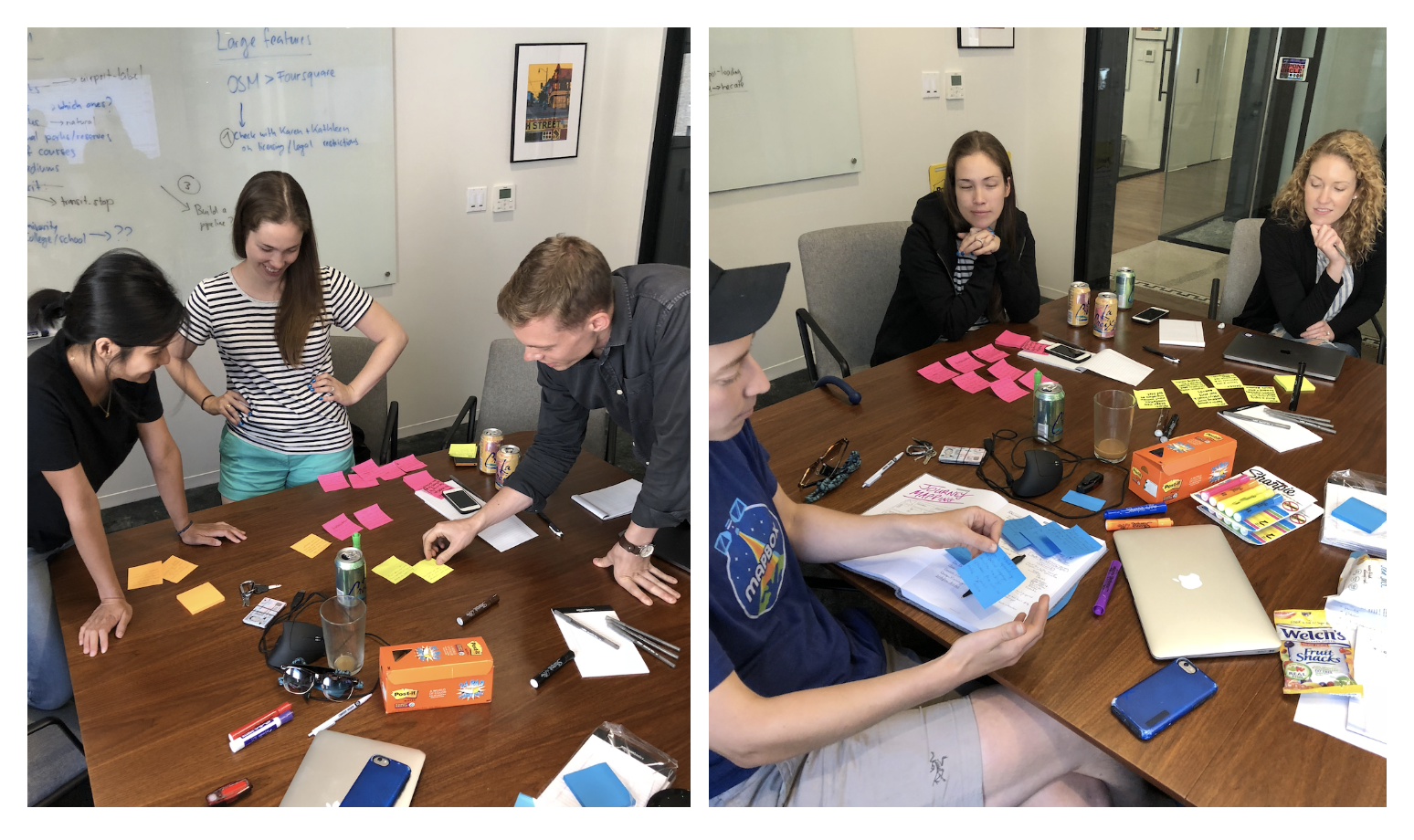 SUCCESS MEASUREMENT
This research project has directly influenced product roadmaps and processes for many Mapbox internal teams. I have personally been asked to outline this research by Services Owners, General Managers, Project Managers, and VPs across at least 65% of the company. It remains the most widespread, adopted, and modeled after user research to date.


Portfolio of Amy Lee Walton