Guide to Map Design
Authoring, speaking, and teaching best practices for modern map design.
The biggest differentiator of the Mapbox offering is customization. Mapbox wins when clients ship apps uniquely aligned their brand because custom apps delight and engage their end users.

This 128-book started when the Mapbox CEO charged me with pushing our users beyond the default.



Beyond the Default, Locate 2018




My curriculum systematized the map design process by analyzing the complexities of map design, identifying core design elements fluid and fixed, then simplifying the formula for a wider audience.

The first version launched in late 2017 online alongside a live webinar and in-person event. For Mapbox's first user conference, Locate in June 2018, I designed a print version.

See spreads below: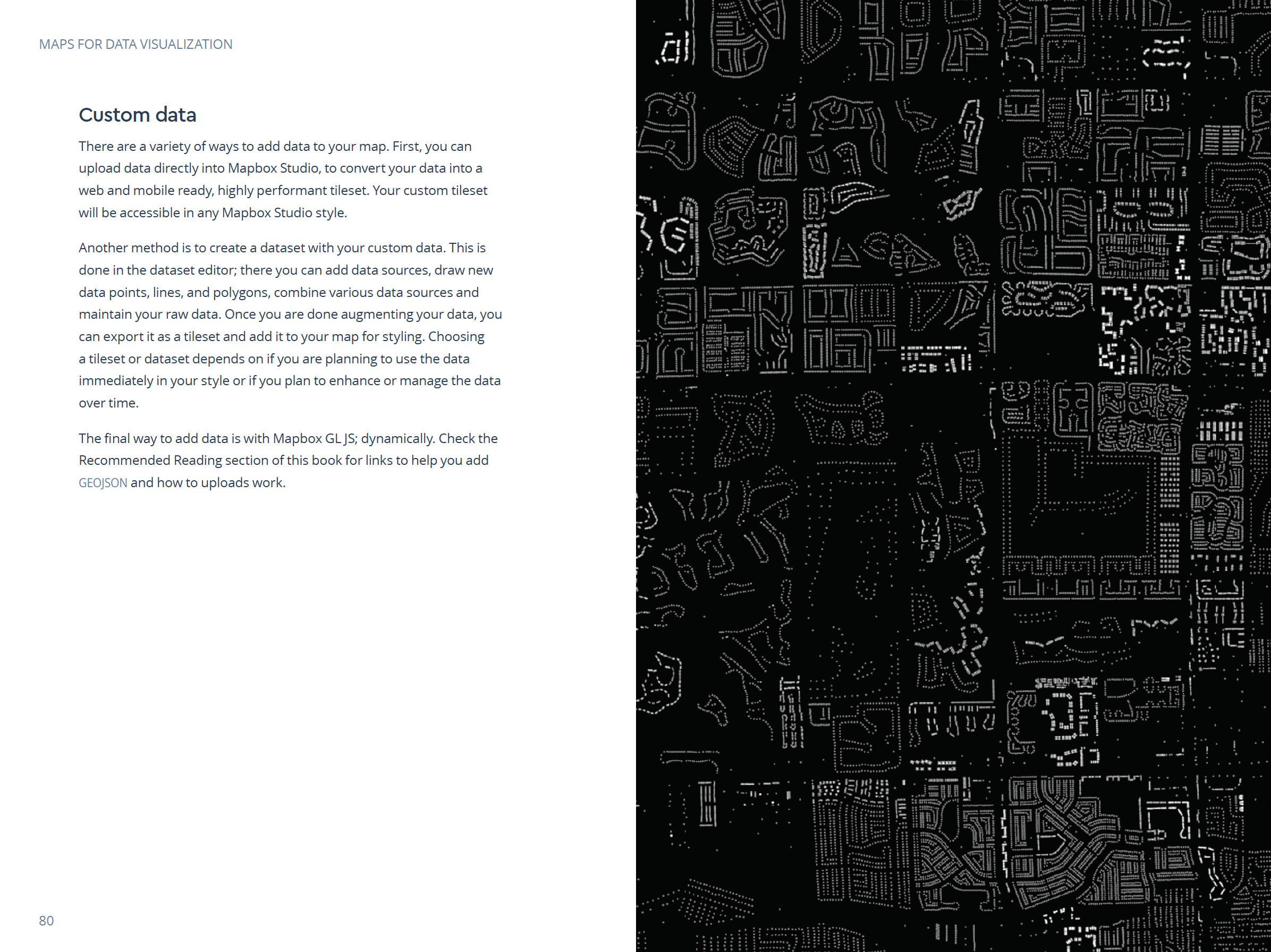 SUCCESS MEASUREMENT
Over 800 editions of this guide have been printed and distributed. It has also been downloaded online over 4,000 times. The goals for the guide aligned with early Marketing efforts to improve map designs and grow active developers; however direct metrics on impact of the guide has been hard to track.

I have used this content to facilitate internal Map Design sprints as well as hour long Map Design / Intro to Mapbox Studio sessions that pulled from and evolved this content.

The guide sent to new Mapbox Enterprise clients, used to onboard new hired, and distributed at Mapbox booths at conferences and event worldwide.


Internal map design training session


Portfolio of Amy Lee Walton