Guide to Map Design

Training teams to create custom branded mapping experiences for their products.
Designers are often the change agents that products are branded experiences that align business needs with user satisfaction. The biggest differentiator the Mapbox platform offers to teams building with location is customization. Mapbox wins when clients ship products that are performant and uniquely aligned in look and feel with their brand.

My challenge was to engage and inspire creatives and non-developers in the process of map making for location-based solutions.

Speaking at Locate 2018




MY ROLE


The Guide to Map Design was my 128-page instructional manual outlining how to introduce general map design to new audiences. Release October 2017 completely online and via social media. I also hosted two webinars and two live talks on the topic. The goals aligned with marketing efforts to improve engagement by growing active developers by 13,000 users over the 6 month release and promotional campaign. I also build, designed, and facilitated circulum for internal design sprints of about 12 participants and 5 internal experts.

That June 2018, I spent 4 weeks design and preparing a high-resolution print version of the Guide to Map Design. I passed out 100 copies to eager attendees waiting in line over a two-day conference.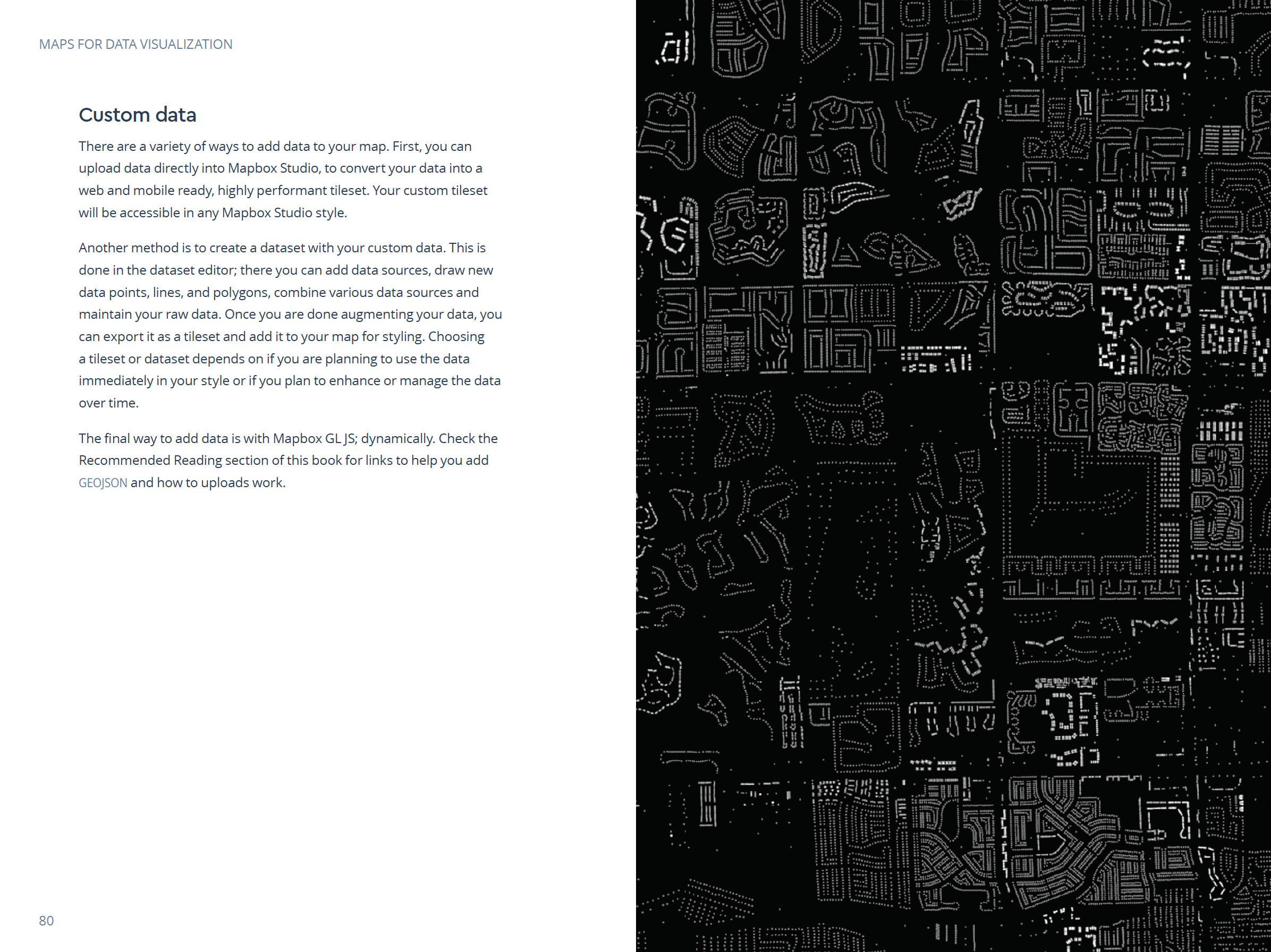 The portfolio of Amy Lee Walton.